Wedding Day Photography Tips | Ceremony
August 19, 2016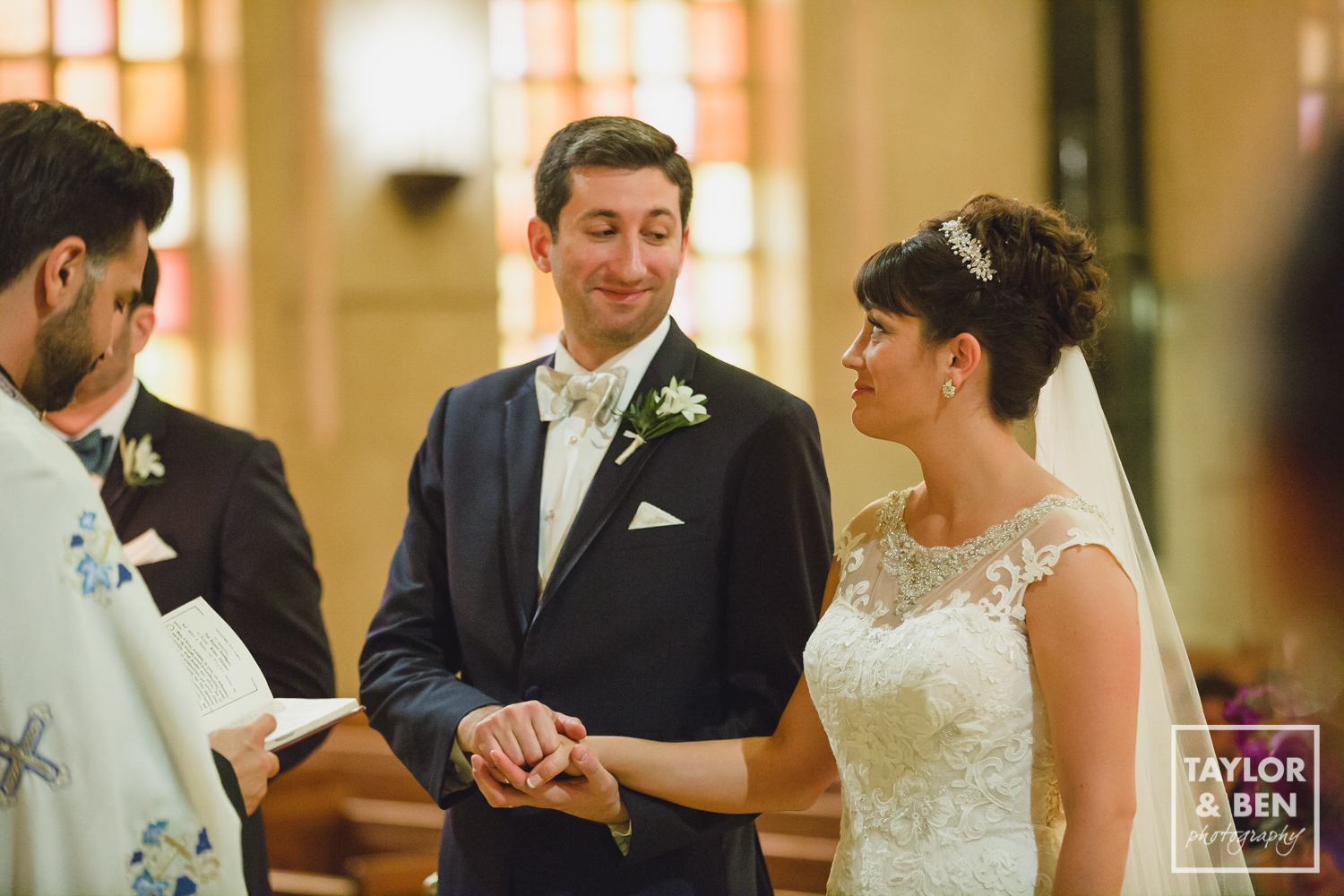 On the wedding day, the ceremony is 100% candid. While we always have a general idea of what will happen, there's nothing we can do to control the situation once the ceremony begins. So, in order to make sure your ceremony photos look their best I have a few helpful tips.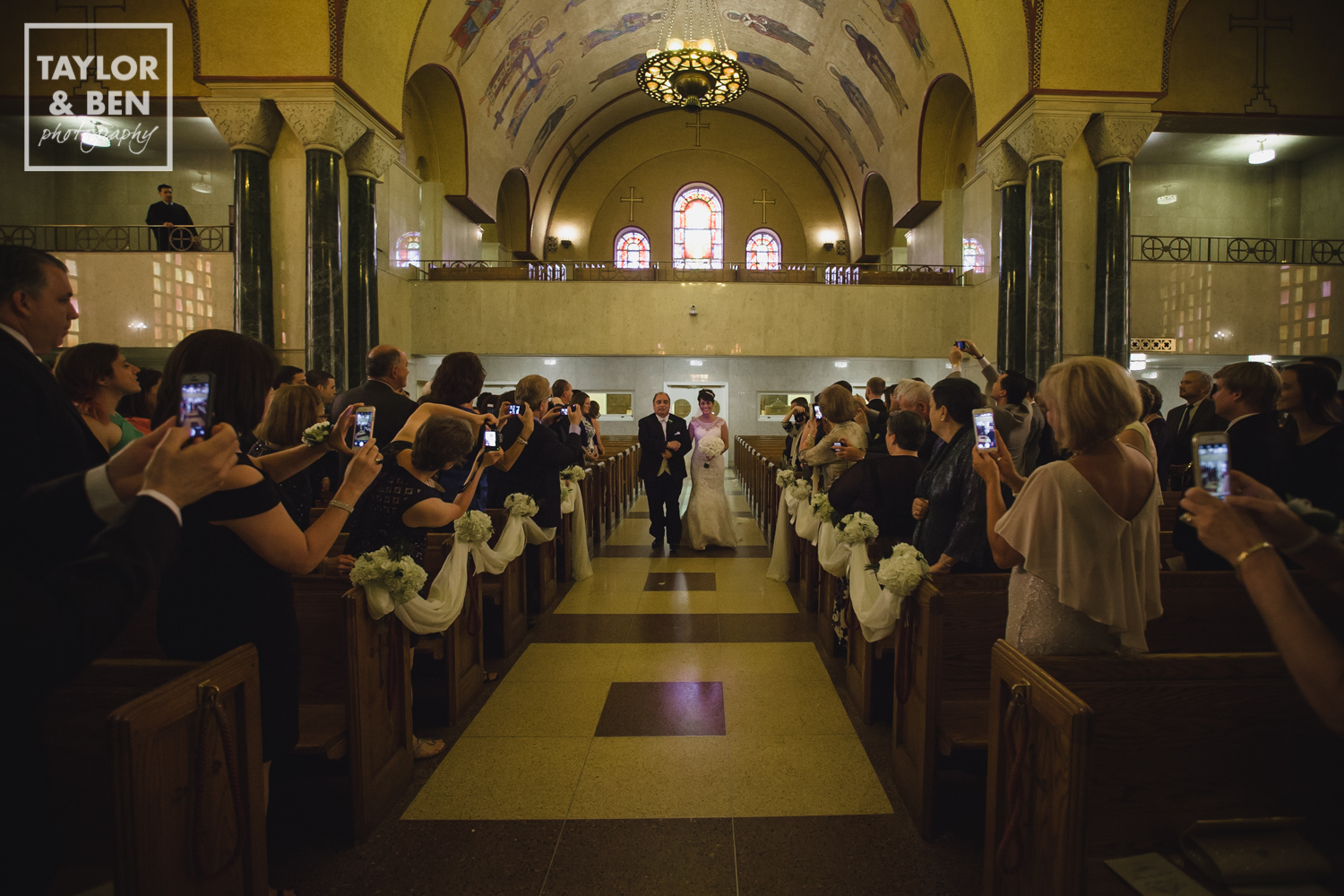 1) Think about having an "unplugged" ceremony. I love the above photo of Stephanie's processional because it perfectly represents the enthusiasm and love of her huge/loud/amazing Greek family. But, if you prefer not to have screens in your ceremony photos you can think about asking guests to unplug. You can write this into your programs, but I find the most effective way to do this is to have your officiant make a polite annoucement. Something as simple as, "The couple would like you to be fully present for their ceremony. Please consider turning off cell phones and cameras."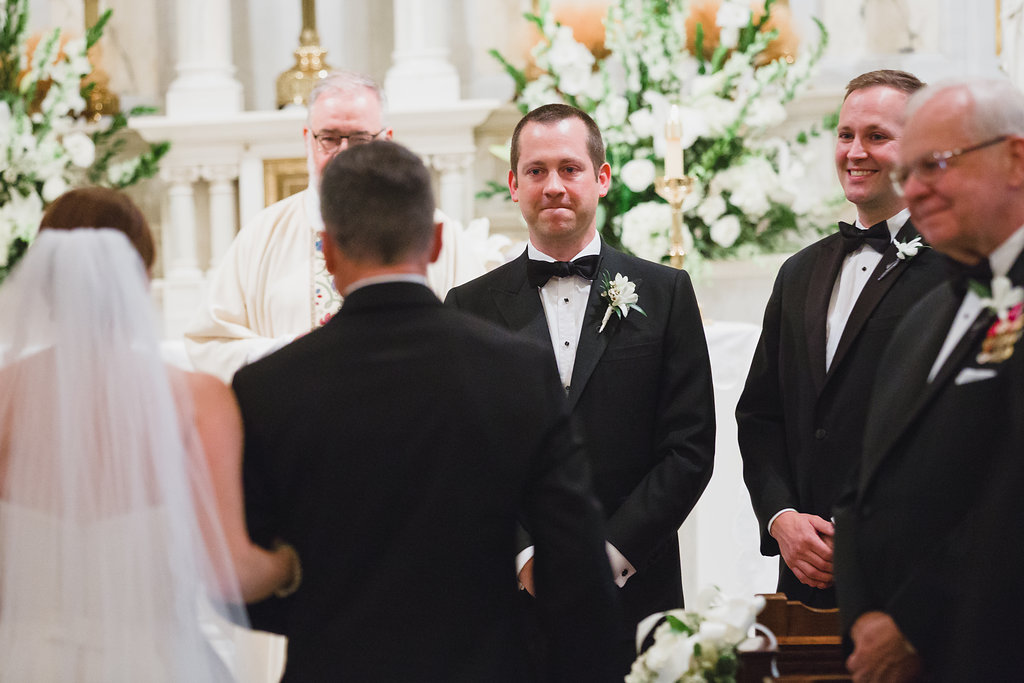 2) During the processional, keeps your eyes on your soon-to-be spouse. It might sound obvious, but I've seen nervous brides and grooms greet guests during the bridal processional. Looking at your spouse will help keep a smile on your face, it will calm you, and you'll share a beautiful moment together.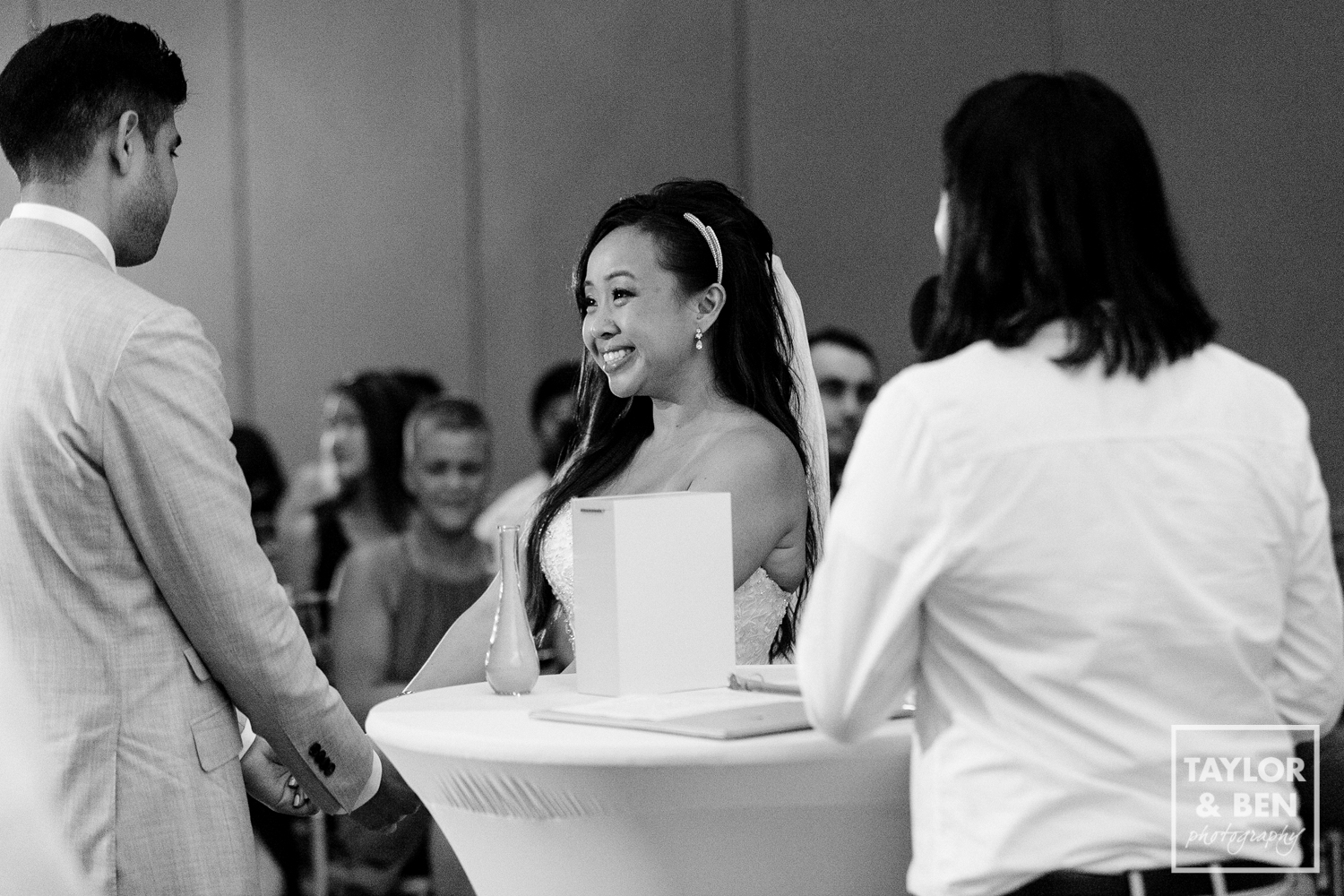 3) On a related note, look at each other during the actual ceremony. A good officiant will remind you to do this but not all officiants are created equal and many church officials will forget to tell you to do this. Holding hands and looking at each other during the ceremony will not only make for far better photographs, it will make the vows you're saying even more meaningful and emotional.