Wedding Photos at the Lyceum in Alexandria VA
February 24, 2016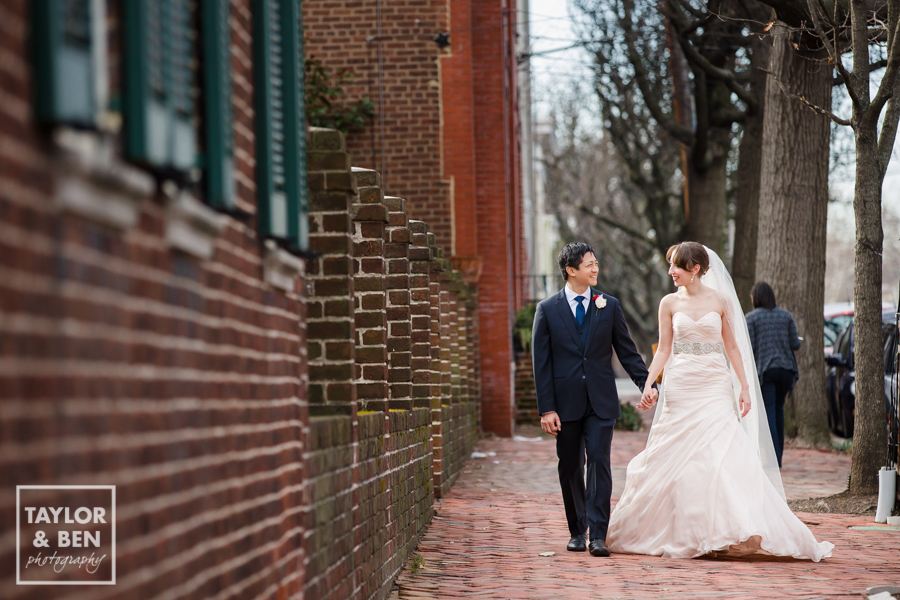 Though I'm a Northern Virginia native I had never heard of the Lyceum until we first met with Dan and Bridget about photographing their Lyceum wedding. In short, the Lyceum is a historic site located in Old Town that now serves as Alexandria's history museum. Dan is a history buff and a Historian for the City of Alexandria so a Lyceum wedding was a great fit for them!
Photographing Dan and Bridget's February wedding was such a treat, especially considering the unusual sixty degree weather. When photographing a winter wedding in Northern Virginia you just never know what you're going to get.
Here are a few preview images for you to enjoy!